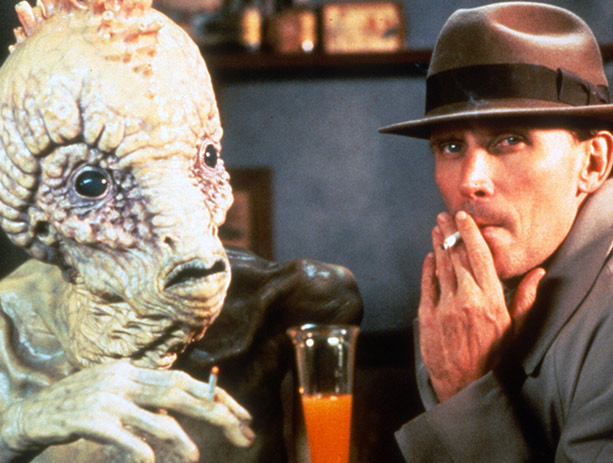 BAM: David Garland Presents Naked Lunch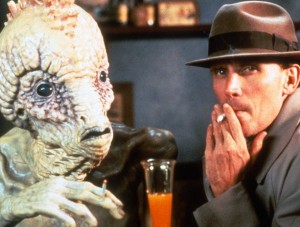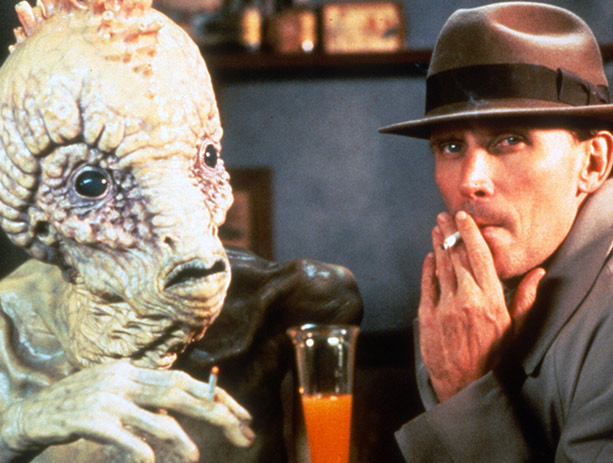 This screening will feature a discussion with Spinning on Air host David Garland and composer Howard Shore.
Wed, May 6, 2015 7:30pm
LOCATION:Peter Jay Sharp Building
BAM Rose Cinemas
RUN TIME: 115min
RATED: R
FORMAT: 35mm
GENERAL ADMISSION: $16
CINEMA CLUB MEMBERS: $11 (Movie Moguls free)
SENIORS/STUDENTS/VETERANS: $12 (Students 29 and under with a valid ID, Mon—Thu)
Part of BAMcinématek and RadioLoveFest
Directed by David Cronenberg | 1991
With Peter Weller, Judy Davis, Ian Holm
"Seldom has a filmmaker offered his audience a more debonair invitation to go to hell."
—The New York Times
Movies on the Radio and Spinning on Air host David Garland comes to BAM to discuss the work of three-time Academy Award-winning film composer Howard Shore, who wrote the music for this brilliant mind-melter. A writer and cockroach exterminator (Weller) gets hooked on his own insecticide, accidentally kills his wife, and winds up in the frighteningly surreal Interzone, where typewriters transform into giant talking bugs and shadowy agents peddle a drug called The Black Meat. William S. Burroughs' bizarro Beat novel finds its perfect interpreter in David Cronenberg, who brings it to the screen with all its weirdness and melancholy fully intact.
You may also like
Upcoming Concerts: