Biography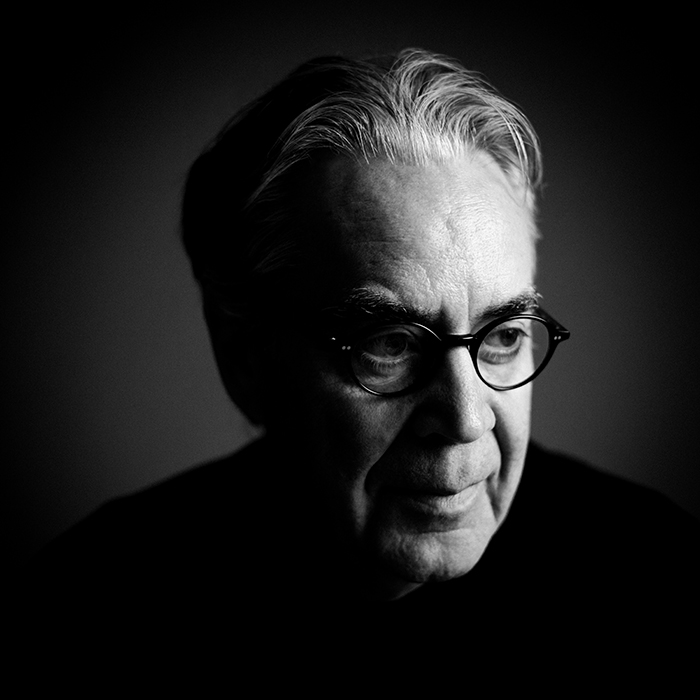 Howard Shore is one of today's premier composers whose music is performed in concert halls around the world by the most prestigious orchestras and is heard in cinemas across the globe.
Shore's musical interpretation of J.R.R. Tolkien's imaginative world of The Lord of the Rings and The Hobbit, as portrayed in the films directed by Peter Jackson, have enthralled people of all generations for years. This work stands as his most acclaimed composition to date awarding him with three Academy Awards, four Grammy Awards, two Golden Globes as well as numerous critic's and festival awards.
He is an Officier de l'ordre des Arts et des Lettres de la France, the recipient of Canada's Governor General's Performing Arts Award and is an officer of the Order of Canada. The National Board of Review of Motion Pictures honored Howard Shore with an award for Career Achievement for Music Composition, the City of Vienna bestowed him with the Max Steiner Award and in 2017 he received the Wojciech Kilar Award established by the mayors of Krakow and Katowice. Shore has received numerous other awards for his career achievements.
Shore has been invited to speak at many prestigious institutions, including La Fémis in Paris with Michel Hazanavicius. Other notable talks have been at Oxford Union, Royal Conservatory, Yale, NYU, Julliard, UCLA, University of Toronto, Berklee School of Music, Berlinale, Cinémathèque in Paris, and at Trinity College Dublin where he received the Gold Medal of Honorary Patronage.
Perhaps most notable from his early career, Shore was one of the original creators of Saturday Night Live and served as music director from 1975 – 1980. At the same time, he began collaborating with David Cronenberg and has since scored 15 of the director's films, including The Fly, Crash, and Naked Lunch. He was awarded Canadian Screen Awards for Maps to the Stars for score and Cosmopolis for both score and song. His original scores to A Dangerous Method, Eastern Promises and Dead Ringers were each honoured with a Genie Award. Shore continues to distinguish himself with a wide range of projects, from Martin Scorsese's Hugo, The Departed, The Aviator (for which he won his third Golden Globe Award) and Gangs of New York to Ed Wood, Se7en, The Silence of the Lambs, Philadelphia, Mrs. Doubtfire and the score for Tom McCarthy's Academy Award-winning film Spotlight. His score for François Girard's film The Song of Namespremiered at the Toronto International Film Festival in 2019 and won the Canadian Screen Awards for Best Score and Song. In 2020, his scores for Michel Hazanavicius' film Le Prince Oublié premiered in France in February and Kornél Mundruczó's Pieces of a Woman premiered at the Venice International Film Festival in September.
In 2003, Shore conducted the New Zealand Symphony Orchestra and Chorus in the world premiere of The Lord of the Rings Symphony in Wellington. Since then, the Symphony and The Lord of the Rings – Live to Projection concerts have had over 500 performances by the world's most prestigious orchestras.
His opera, The Fly (2008), premiered at the Théâtre du Châtelet in Paris and at Los Angeles Opera and completed a successful run in Germany at Theatre Trier. Other works include the piano concerto Ruin and Memory for Lang Lang (2010), the song cycle A Palace Upon the Ruins commissioned for mezzo-soprano Jennifer Johnson Cano (2014), a cello concerto Mythic Gardens commissioned for Sophie Shao (2012), Fanfare for the Wanamaker Organ in Philadelphia (2008), Sea to Sea in celebration of Canada's 150th anniversary of confederation (2017), and the song cycle L'Aubepremiered in October 2017 performed by Susan Platts and commissioned by the Toronto Symphony Orchestra. 2018 saw the premiere performance of Shore's Latin Mass for the Hof Church in Lucerne, Switzerland. The Forest, a guitar concerto composed for Miloš was commissioned and conducted by Alexander Shelley for The National Arts Centre Orchestra. The concerto premiered on May 1, 2019.
Upcoming Concerts: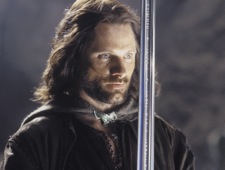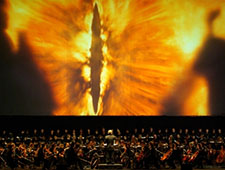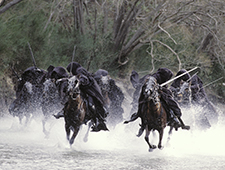 The Fellowship of the Rings
Live to Projection