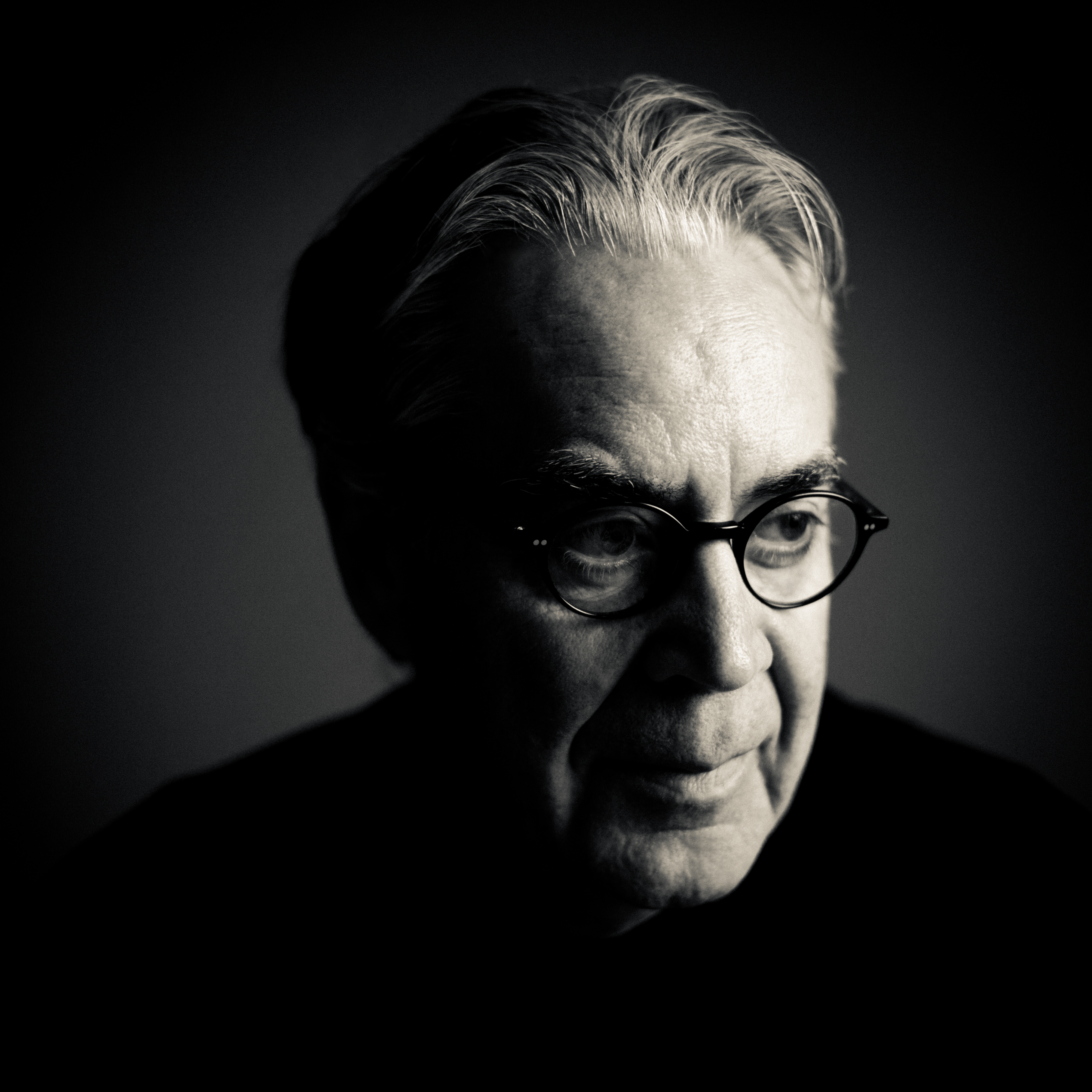 Billboard: Composer Howard Shore Talks 'Lord of the Rings' Scores, His Fusion Band Lighthouse, Working on 'SNL' & More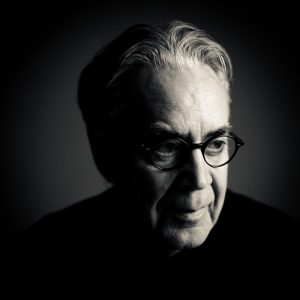 https://www.billboard.com/articles/news/features/8472943/howard-shore-interview-lord-of-the-rings-lighthouse-snl-more
8/30/2018 by Xander Zellner
Howard Shore has one of the most fascinating resumes in Hollywood. While his film scores for the The Lord of the Rings trilogy made him a household name, and earned him three Academy Awards, the composer/orchestrator got his start as the first musical director of Saturday Night Live. Later, he became a musician for the jazz-rock fusion band Lighthouse, before turning to composing full-time.
In addition to The Lord of the Rings and The Hobbit trilogies — both based on books written by J.R.R. Tolkien — Shore was the musical mastermind behind Spotlight, Hugo, The Departed, Silence of the Lambs, Gangs of New York and That Thing You Do!, among dozens of other films.
This year, Rhino is rolling out limited-edition 5-LP boxed sets of each film's complete recordings on vinyl. The Lord of the Rings: The Fellowship of the Ring, The Complete Recordings, which Rhino released on April 6, features 37 individual tracks plus extensive liner notes, helping it launch at No. 18 on Billboard's Vinyl Albums chart (dated April 21). Rhino released The Two Towers, The Complete Recordings on July 27. The set features 45 tracks and reached No. 8 on the Vinyl Albums chart and No. 78 on the Top Album Sales chart (both dated Aug. 11).
In advance of The Lord of the Rings: The Return of the King, The Complete Recordings box set — which will be available through Rhino on Sept. 21 — Shore spoke with Billboard about his illustrious career and his experience working in the Tolkien universe:
What was your approach to scoring the Lord of the Rings trilogy? How did you study and prepare?
I did a lot of research before I started composing and I had a lot of catching up to do. I wanted to understand Ring mythology — things that influenced Tolkien's writing and also the implements that Tolkien's writing had on culture all over the world. I spent quite a bit of time reading, and then I put it all away and I started to look at Peter Jackson's beautiful film that he was making. I just related to the story and to Tolkien's world and his love of nature, which was very important to me, because I have that love of nature too. I think it just resonated with me. Then I began on a long journey that took almost four years of composing, orchestrating, conducting and producing those recordings.
What is the process like for a film like The Lord of the Rings? Does your job begin as soon as Peter Jackson asks you to score the movie, or after filming has completed?
My process begins very early. I like to begin with the words — I've done a lot of literary adaptions over the years. Lord of the Rings and The Hobbit, certainly, but also adaptions with David Cronenberg, a director who I've worked with a lot. I'm used to working with the words and I like to work with the inherent stories that the film is being created from. I find that to be a really inspiring place to work. And then I start sketching, musically, as I'm going through that process. And then one note leads to another note. I write compositionally every day, so I'm fairly organized and disciplined in that regard. I would create the score over a number of years.
Do you approach a film based on a true story, like Spotlight or The Catcher Was a Spy, differently from a fantasy? Or is your approach generally the same since it's still fundamental storytelling?
I think those are different approaches — when you're working with a story that's steeped in reality and that's trying to show the truthfulness of the story. But there are similarities to fantasy works as well, because with fantasy works you're also trying to show the truthfulness of the original writer's intent and how they were trying to present their characters in the story. They're both equally interesting to me and I like working in both of those worlds.
Do you have a favorite scene, piece or moment from the series?
I love the scene in Mines of Moria with Gandalf and Frodo, and I love the scenes with Sam and Frodo in Fellowship of the Ring. Those were very moving to me. Lord of the Rings is such a vast and epic story of saving everything green and good in the world, and I love these small, intimate moments between Frodo and Sam, or Frodo receiving guidance from Gandalf — those are very moving and very touching to me.
Part of what makes the music in Lord of the Rings so unique is that some of the music is sung in Elvish — a made-up language that Tolkien created. How did you prepare or workaround that?
I like working with voices, and I studied with John Bavicchi when I was a compositional student in Boston, and he instilled in me the love of voices. Previous to that, I had worked with Latin music in a film called Looking For Richard, based on Shakespeare's Richard III. I had entered into Tolkien's world not knowing all of these languages, but I had spent many years studying them and worked with a linguist named David Salo, who was an expert Tolkien translator. We tried to be as correct and detailed to the sounds of the six-to-seven Tolkien languages that he created for the story.
What have you liked best about working with Peter Jackson? Did you guys develop a short-hand by Return of the King?
We worked well and very fluidly on Lord of the Rings. I think we both had this desire to create the work so honestly and carefully to Tolkien's ideas, and that carried through to our work on The Hobbit. With Lord of the Rings, Peter was very generous with me. It's like working with an actor: you want to see what he brings and how far he can go with his ideas. What made Peter a good director was the he was shaping things I was creating and making sure I always stayed on track.
The analogy I use is that it was such a vast journey that we took it step-by-step — sometimes I was holding the lantern in the dark and Peter was following me, and sometimes he was holding the lantern and I was following him. We supported each other, and I think you can only make a film as grand and as beautiful as Lord of the Rings when you have that great collaboration with filmmakers.
You were also the first musical director of Saturday Night Live, which was just nominated for 21 Emmy Awards (the second-most behind Game of Thrones). How do you think the show has managed to stay so relevant all these years?
I did the show from 1975 to 1980 — about 110 live broadcasts. I think it stays so relevant because a lot of it has to do with the fact that it's live. Things have that excitement when you're doing live television. I worked with Lorne Michaels, who's such a brilliant producer, for many years, and he keeps the show fresh, and it's fantastic.
Do you ever miss being on a live TV show like that?
I do miss the live performances. I did a lot of conducting in the '80s and I traveled all over the world doing performances. I try to do a bit of live performances now. I love that aspect of music and performing.
You were a member of the band Lighthouse back in the day and toured with Grateful Dead. Are you ever tempted to make that kind of music again? Or are you more comfortable scoring and composing these days?
I do think about it, and it's always something that I think I'm going to return to. I like a vast array of music. I love jazz and working with Ornette Coleman for the years we worked on [the 1991 David Cronenberg film] Naked Lunch. I don't know if I'd go all the way back to the Lighthouse days, but I love electronic music, and there's lots of things I'm interested in. I have a pretty varied musical palette.
But mostly I love writing for orchestra now. I like the challenge of the large symphony orchestra and I feel like I can almost create everything that I want with an orchestra. I've learned to orchestrate in a way that I feel like I can produce all my ideas with an orchestra.
What young composers have you been impressed with or excited about?
There's fantastic work being done all over the world, not just in Hollywood. There are too many people to name. You're seeing people do great scores in innovative ways. My interest in film had to do with music and how music was used to tell stories and in different cultures. Like I was interested in Toru Takemitsu and how he worked with Kurosawa in Japan. Or Ennio Morricone and Nino Rota, working in Italy, or Georges Delerue, working in France. Those were interesting. I loved the movies that he did with Godard and how he used silence and spotted the movie. That was always my interest. So I could see that continuing on in music, which is great.
Your career path is so unique in that you've worked with touring bands, and also composed film scores. Most musicians choose one or the other.
I love the vastness of music. I mentioned Nino Rota, but the works that he did with Fellini — they're worlds. He used every type of idea musically that you could in film. It was so brilliant and those are good examples of how vast and interesting that music can be used in film.
This interview has been edited and condensed for clarity and length.
https://www.billboard.com/articles/news/features/8472943/howard-shore-interview-lord-of-the-rings-lighthouse-snl-more
You may also like
Upcoming Concerts: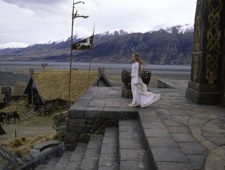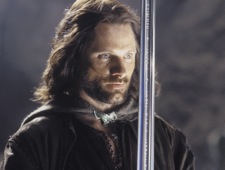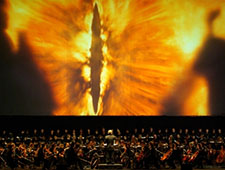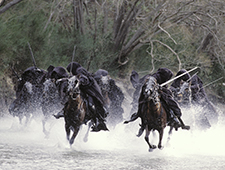 The Fellowship of the Rings
Live to Projection