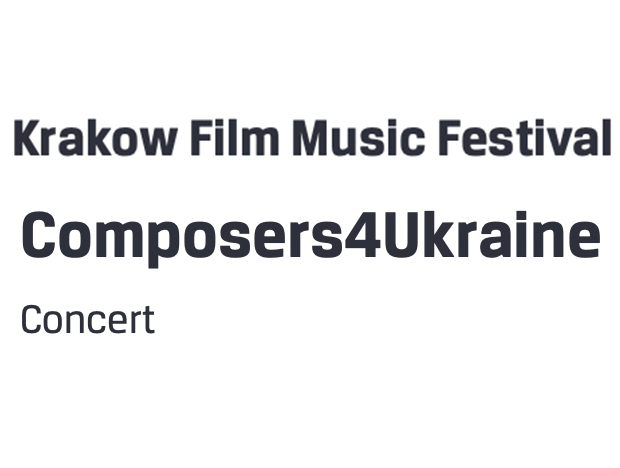 Composers4Ukraine
Krakow Film Music Festival
Thursday, May 26, 2022 at 19:30
http://fmf.fm/program/composers4ukraine
We are facing one of the most difficult moments in our modern history. We strongly believe that the festival's duty is to appreciate and highlight both Ukrainian heroism and tremendous selfless help provided by people from all over the world. As always, we want to do it side by side with our partners, creating a united and powerful statement among the film music composers.

There are over 2 million refugees in Poland, many artists among them, including musicians from Kyiv, Lviv and Kharkiv, who are looking for a place to work. That is why the choir and orchestra performing the concert will be composed of, among others, Ukrainian musicians. They will perform works composed or dedicated specially for this occasion by the composers associated with FMF including: John Williams, Howard Shore, Lolita Ritmanis, Laura Karpman, Elliot Goldenthal, Diego Navarro, Trevor Morris, Don Davis, Craig Armstrong, Stephen Warbeck, Dirk Brossé, Benjamin Wallfisch and Michael Giacchino.

Let this year's edition of FMF be a demonstration of solidarity!
You may also like
Upcoming Concerts: