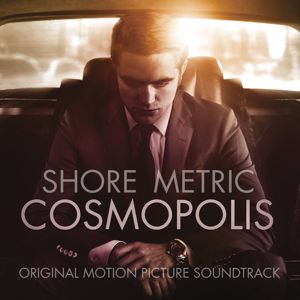 Cosmopolis receives two Canadian Screen Awards for Achievement in Music – Original Score & Original Song "Long to Live"
Original Score by Howard Shore, performed by METRIC.
"Long to Live" written Emily Haines, Jimmy Shaw, Howard Shore.
The soundtrack features 3 songs co-written by METRIC and Shore.
Also featured is the song "Mecca" performed by K'NAAN.
Visit: howerecords.com
Available at: amazon.com, and iTunes

Official film site: http://cosmopolisthefilm.com
"Alluring and apprehensive…an engaging listen" — AltPress
"A great moody electronic score" — Hey U Guys
"Hypnotic" — Voir Montreal
"Mesmerizingly scored" — The Telegraph
Performed by METRIC
1. White Limos
2. Long to Live
3. Rat Men
4. Asymmetrical
5. I Don't Want to Wake Up
6. A Credible Threat
7. Call Me Home
8. Haircut
9. Mecca – performed by K'NAAN
10. The Gun
11. Benno