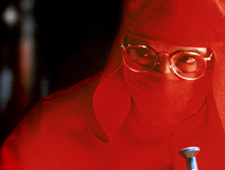 Dead Ringers, Naked Lunch & Crash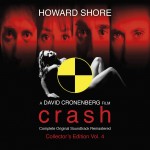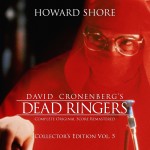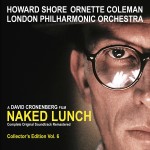 HOWE RECORDS CELEBRATES THE 35-YEAR, 15-FILM COLLABORATION BETWEEN DAVID CRONENBERG AND HOWARD SHORE
With Three Expanded Edition Releases: DEAD RINGERS, NAKED LUNCH & CRASH
Now Available from iTunes, Amazon or from your preferred retailer:
(September 12, 2014—New York, NY) Howe Records is pleased to announce the release of three expanded collector's edition soundtracks celebrating the 35th anniversary of the collaboration between celebrated filmmaker David Cronenberg and Academy Award®-winning composer Howard Shore with the release of collector's edition soundtracks for DEAD RINGERS, NAKED LUNCH, and CRASH. The three previously out-of-print albums will be released on CD and digitally October 14th. Each recording contains significant bonus material that has never before been released on CD.
"Howard Shore is like a very good character actor. He can play a lot of different roles," said Cronenberg.
"We grew up making movies together," said Shore. "That collaboration has really been the creative backbone of a lot of my work for many years, because it allowed a certain type of experimentation, if you will, a certain type of creative energy, because we were always attempting something new."
Academy Award®-winning composer Howard Shore is among today's most respected, honored, and active composers and conductors. He began collaborating with David Cronenberg in 1979 and has since scored 15 of the director's films: THE BROOD, SCANNERS, VIDEODROME, THE FLY, M. BUTTERFLY, eXistenZ, SPIDER, A HISTORY OF VIOLENCE, EASTERN PROMISES, A DANGEROUS METHOD, COSMOPOLIS and 2014's MAPS TO THE STARS.
Looking back at their 35-year history, the three soundtracks being released are some of the best to showcase their partnership. Cronenberg earned the Los Angeles Film Critics Best Director honors for 1988's DEAD RINGERS, a chilling story of identical twin gynecologists—suave Elliot and sensitive Beverly, bipolar sides of one personality—who share the same practice, the same apartment, and the same women. Howard Shore has said, that "the music in DEAD RINGERS works all around the edges. It's all about subtext." The album release will feature 14 minutes of previously unreleased bonus materials. Howard Shore won the Genie Award for his DEAD RINGERS score.
NAKED LUNCH is an adaptation of William S. Burroughs's hallucinatory, once-thought-unfilmable novel. This film was a special treat for composer Shore, who got to work with his childhood jazz hero, Ornette Coleman. "This soundtrack's best moments, however, occur when Shore drops the beat pose and just shines darkly," said journalist Joseph Lanza. The Howe Records release features 16 minutes of previously unreleased material.
Containing 7 bonus tracks (over 18 minutes of unreleased bonus material), CRASH rounds out the trio of expanded reissues. CRASH, the first Cronenberg film to premiere at Cannes, Slashfilm recently said the film features "an absolutely brilliant score based around reverb and guitar." The film features a brilliant performance by James Spader as James Ballard who is injured in serious a car accident killing the other driver. He and the widow (who also been injured in the accident) begin an exploration into the world of car-crash fetishism.
The expanded collector's editions of the soundtracks for DEAD RINGERS, NAKED LUNCH, and CRASH from Howe Records will be available on CD and digitally on October 14, 2014. Other albums in the Howard Shore Collector's Edition series, available from Howe Records, include Collector's Edition Vol. 1 (featuring unreleased music from Martin's Scorsese's AFTER HOURS and more), SOUL OF THE ULTIMATE NATION (Shore's epic score for the massive multiplayer online role-paying game), and the remastered soundtrack for ED WOOD (with four bonus tracks).
###
For more information contact: Beth Krakower, CineMedia Promotions, @310.439.1403, beth@cinemediapromotions.com or @cinemediapromo on Twitter
You may also like
Upcoming Concerts: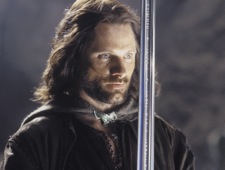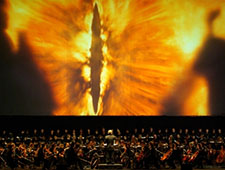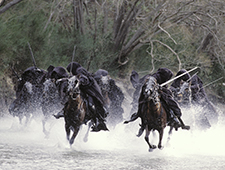 The Fellowship of the Rings
Live to Projection