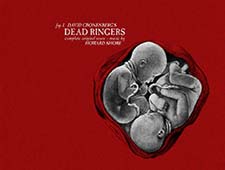 DEAD RINGERS on Vinyl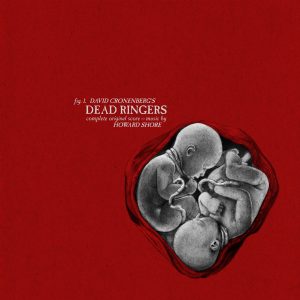 Mondo as part of their on-going collaboration with Howe Records, are proud to present the next in their Howard Shore / David Cronenberg series: DEAD RINGERS.
Now available: http://mondotees.com/collections/music/products/dead-ringers-original-motion-picture-soundtrack-lp
Based on the novel Twins by Bari Wood and Jack Geasland, Dead Ringers tells the story of identical twin gynecologists—suave Elliot and sensitive Beverly, bipolar sides of one personality—who share the same practice, the same apartment, and the same women. It is a chilling tale, but a high-water mark for the shared filmography of Cronenberg and Shore.
Shore's score creates a beautiful yet mysterious atmosphere. However, Shore uses the beauty of a string orchestra to represent the sinister. Howard Shore has said that "the music in Dead Ringers works all around the edges. It's all about subtext." Shore won the Genie Award for the Dead Ringers score.
We are thrilled to be highlighting Dead Ringers on vinyl for the first time, and featuring original artwork by Randy Ortiz. Pressed on 180 Gram Red Vinyl.
ARTWORK BY: Randy Ortiz
LINER NOTES BY: Royal S. Brown
DEAD RINGERS Now Available: http://mondotees.com/collections/music/products/dead-ringers-original-motion-picture-soundtrack-lp
Also Available: NAKED LUNCH
And coming soon: CRASH
You may also like
Upcoming Concerts: