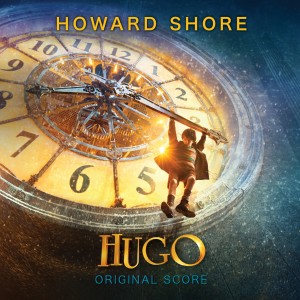 Soundtrack Nominated for a Grammy Award
Hugo marks the sixth collaboration between director Martin Scorsese and composer Howard Shore. Like Scorsese's film, Shore's score to Hugo is a love letter both to the French culture in the 1930s and to the groundbreaking early days of cinema. Shore's music is composed for two ensembles, inside a full symphony orchestra resides a smaller ensemble, a sort of nimble French dance band that includes the ondes Martenot, musette, cimbalom, tack piano, gypsy guitar, upright bass, a 1930s trap-kit, and alto saxophone. "I wanted to match the depth of the sound to the depth of the image," says Shore.
Order at: amazon.com, barnesandnoble.com, iTunes or your preferred retailer.