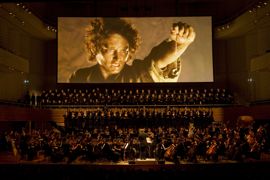 In Concert: The Return of the King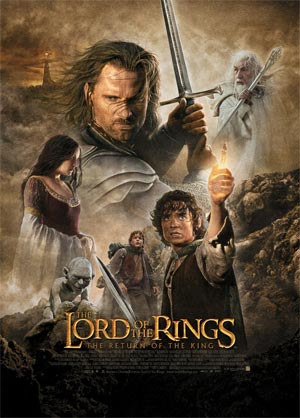 Dublin, Ireland: October 27, 2013
O2, Dublin, 7pm
RTÉ Concert Orchestra & Chorus
David Reitz, conductor
Clara Sanabras, vocalist
RTÉ Concert Orchestra & Chorus
From their website:
THIS OCTOBER…..THE JOURNEY ENDS
The RTÉ Concert Orchestra proudly presents The Lord of the Rings: The Return of the King on Sunday 27 October 2013 at the O2, Dublin.
Following the phenomenal success of The Fellowship of the Ring in 2011 and The Two Towers last year, the RTÉ Concert Orchestra and chorus now perform to the final epic fantasy film in The Lord of the Rings trilogy. Released 10 years ago, The Lord of the Rings: The Return of the King was critically acclaimed, broke box office records and won all 11 Academy Awards for which it was nominated, including Best Original Score and Best Original Song.
Now, beneath an immense screen, the RTÉ CO and singers will bring Howard Shore's music of Middle-earth to life in what promises to be an unforgettable occasion and a fitting climax to the orchestra's presentation of this trilogy to Irish audiences.
Watch Darragh Doyle's short video from last year's Two Towers rehearsal showing the percussion involved.
Tickets: €39.50-€69.50
Ticketmaster: Tickets from Ticketmaster outlets nationwide. 24 hours: 0818 719 300 Ticketmaster.ie
Group bookings: Contact (01) 648 6029
You may also like
Upcoming Concerts: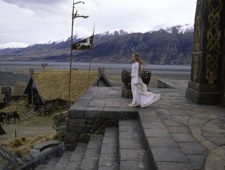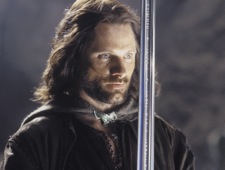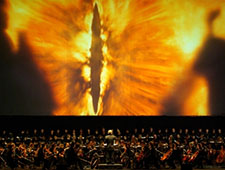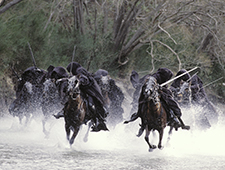 The Fellowship of the Rings
Live to Projection