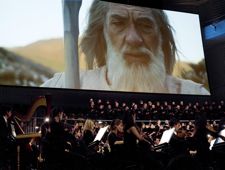 In Concert: The Two Towers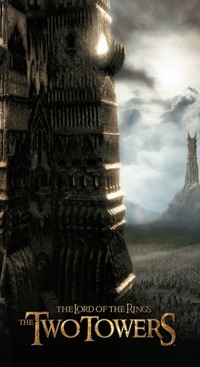 Brisbane, Australia: October 5, 2013
Featuring the Queensland Symphony Orchestra
Justin Freer, conductor
Clara Sanabras, vocalist
Queensland Symphony Orchestra
Brisbane Birralee Voices, choir – directed by Julie Christiansen
Resonance of Birralee, choir – directed by Paul Holley
http://qso.com.au/thetwotowers
Academy Award winner Howard Shore's score performed live to the epic motion picture by the Queensland Symphony Orchestra, featuring conductor Justin Freer and Choir.
Following sold-out performances for the first installment, The Fellowship of the Ring in 2012, the Queensland Symphony Orchestra is pleased to announce The Lord of the Rings: The Two Towers will be presented for one show only this October at Brisbane's Riverstage.
Settle into the beautiful surrounds of Brisbane's botanical gardens for this extraordinary family-friendly concert event at Riverstage.
Join the QSO for this unique outdoor cinematic experience under a star-filled sky and revisit J.R.R Tolkien's literary fantasy.
You may also like
Upcoming Concerts: