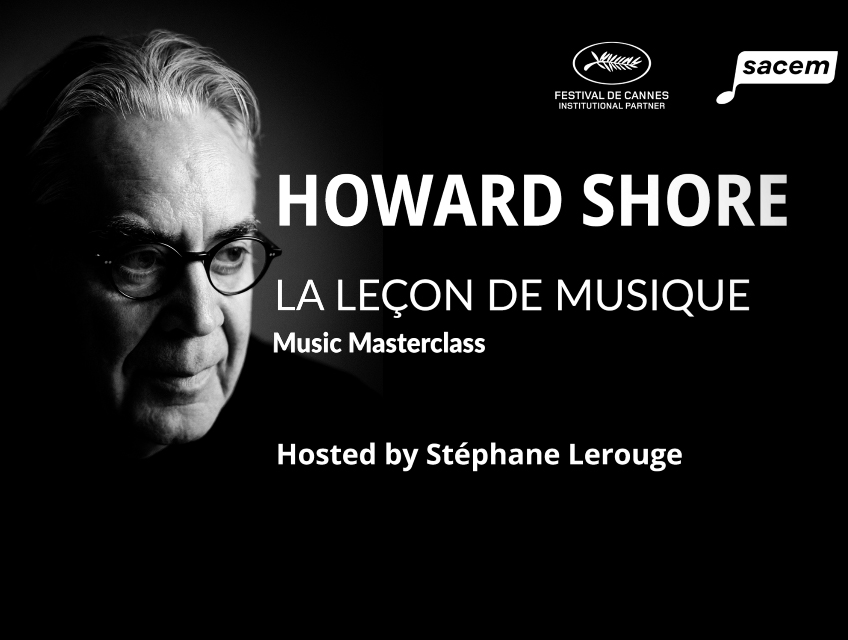 La Leçon de Musique de Howard Shore – Cannes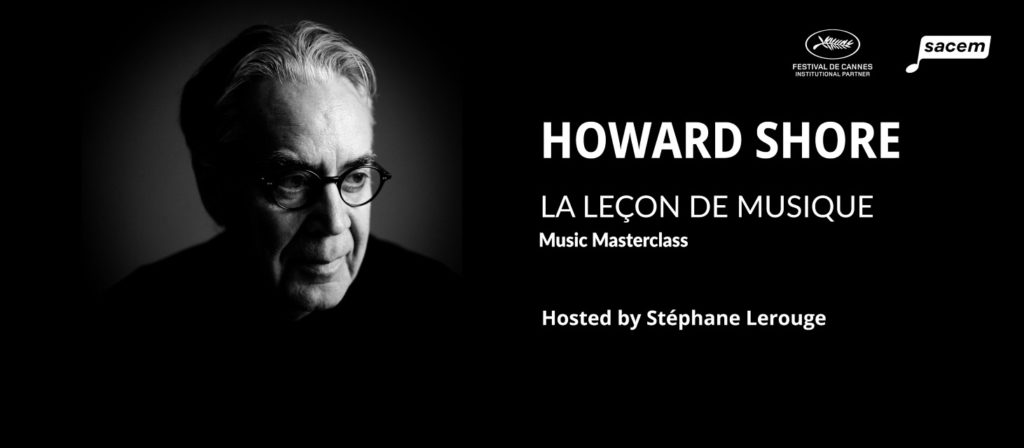 The music lesson organized by SACEM will be given this year by a leading composer of the 7th art: Howard Shore.
Presented by Stéphane Lerouge with the participation of Martin Scorsese on their collaboration.
Monday, May 22, 2023 from 4:30 p.m. to 6 p.m. – Salle Buñuel
As part of its institutional partnership with the Cannes Film Festival, Sacem will be paying tribute this year to Howard Shore, the acclaimed composer, winner of three Oscars and three Golden Globes, and one of the most innovative musicians in contemporary cinema.
This year's music masterclass, hosted by Stéphane Lerouge, will provide an opportunity for the composer to share his experiences and tell the behind-the-scenes stories of his works and his collaborations with such renowned directors as Martin Scorsese, David Cronenberg, Jonathan Demme, David Fincher, Arnaud Desplechin, Peter Jackson and Tim Burton.
https://createurs-editeurs.sacem.fr/actualites-agenda/actualites/vos-agendas/decouvrez-les-compositeurs-de-musique-limage-cannes
You may also like
Upcoming Concerts: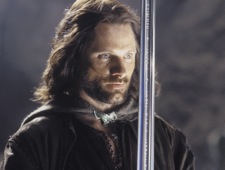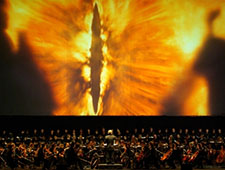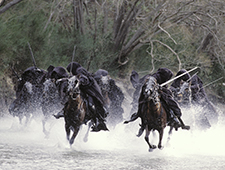 The Fellowship of the Rings
Live to Projection