New Brunswick Youth Orchestra's soaring anthem Sea to Sea has illustrious roots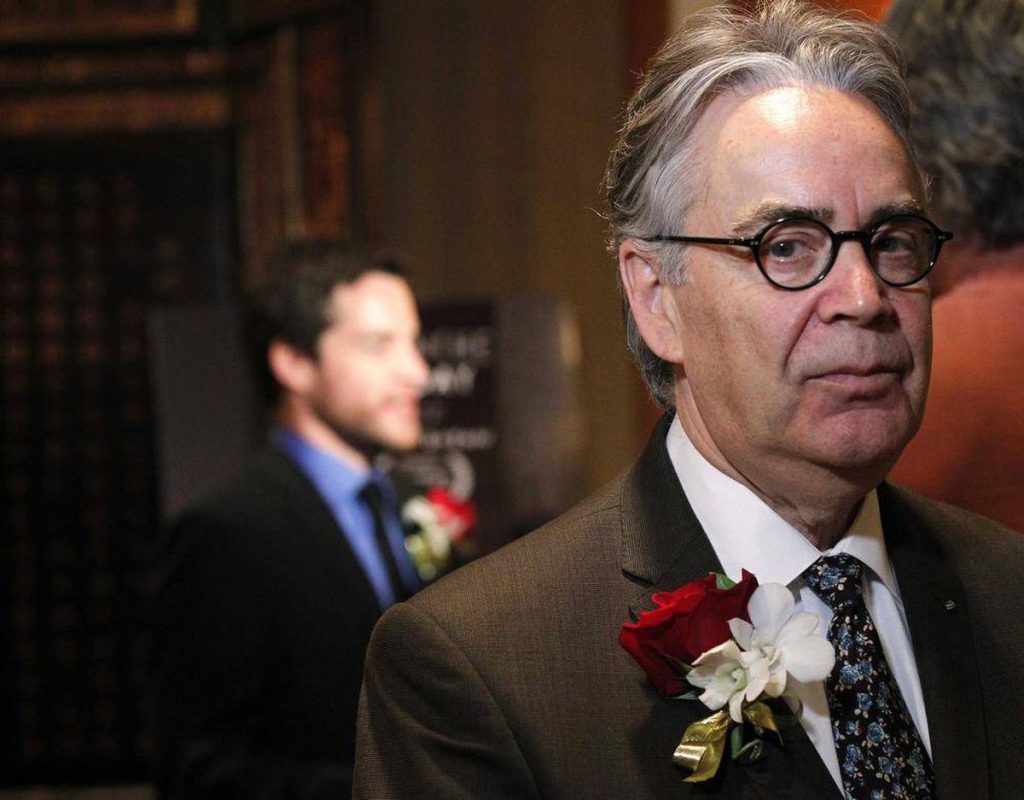 BRAD WHEELER
PUBLISHED 16 HOURS AGO
https://www.theglobeandmail.com/arts/music/new-brunswick-youth-orchestras-soaring-anthem-sea-to-sea-has-illustrious-roots/article37281393/#_=_
UPDATED DECEMBER 8, 2017
How did the members of the New Brunswick Youth Orchestra get to Carnegie Hall in 2003? They practised, practised and practised a little more.
How did the orchestra get legendary film composer Howard Shore this year to write it a sesquicentennial anthem? Sheer audacity.
"If you don't try," says orchestra president and CEO Ken MacLeod, "it won't happen." It's a trite (if inarguable) truism, but, for MacLeod, it's more of an ethos – one that threads the recent history of the country's most unusually successful youth orchestra.
On Friday, the orchestra released its Shore-written Sea to Sea on iTunes. For a provincial youth orchestra to commission an Oscar-and-Grammy-winning composer is unprecedented. And yet, for the Saint John-based outfit (subject of the 2004 documentary Practice, Practice, Practice, about its unlikely performance at New York's most famous concert venue) it's just another high-level accomplishment for an organization that has every right to blow its own sousaphone.
"We're the largest youth music program in Canada," MacLeod says, pointing to round-figured numbers such as 1,000 children, 70 employees, and more than 100 concerts attended by 40,000-plus patrons last season. "We're quite proud of what we've accomplished here."
Even with the program's success, MacLeod was nervous when it came to approaching Shore for the Canada 150 commission. "I spent three weeks composing an e-mail," says MacLeod, in charge of the orchestra's business side since 2009. "I thought I would have one chance to communicate a message and pique his interest and imagination."
Several weeks after his meticulously considered pitch to Shore, the score-writer of The Lord of the Rings and The Hobbit film trilogies replied. "I was walking in Montreal when my phone rang," recalls MacLeod. "When I answered, I heard a voice say, 'Hello, this is Howard Shore calling.' "
The Toronto-born composer, a onetime member of the jazz-fusion band Lighthouse, a consistent David Cronenberg collaborator and the former Saturday Night Live musical director who suggested the name for the Blues Brothers to Dan Aykroyd and John Belushi, told MacLeod he was keen to contribute the music for the anthem.
"It was," remembers MacLeod, "a wonderful moment."
Sea to Sea, written for orchestra, soloist and choir, is a proud, soaring anthem that ends in the key of C, sung by the gifted Canadian soprano Measha Brueggergosman. The music, sweeping as the title would indicate, was written by Shore, with lyrics from the composer's wife Elizabeth Cotnoir, a New Yorker with family ancestry tied to Quebec.
The piece not only celebrates a nation but the love of music as well. "Note by note, our songs will open hearts and honour those who came before us," sings Brueggergosman, "dreamers of our Canada."
"I followed Elizabeth's text," Shore told The Globe and Mail. "I took her lead, in terms of the inspiration for the music. We combined our love for Canada in the music and the lyrics."
The 10-minute anthem was recorded this summer at Moncton Wesleyan Celebration Centre, with shorter segments (in French and English) suitable for social media play. For the sessions, Shore was not present in person but was linked in remotely via a live webcast to exchange ideas with the recording engineer, conductor and musicians.
"It was an inspiring process," says Shore, who collaborated with his wife on the song cycle L'Aube (The Dawn), a Canada 150 commission from the Toronto Symphony Orchestra. "We loved the occasion."
Under the direction of Venezuelan-born conductor Antonio Delgado, Sea to Sea premiered on July 2. At an outdoor festival along the shores of the Petitcodiac River in Moncton, a concert by the orchestra, Brueggergosman and a 120-voice choir attracted more than 7,500 people, the largest audience ever for an NBYO performance.
"There's a grandiosity and swelling to it," says the Fredericton-born Brueggergosman. "It allows you to be swept up into the beauty of the county and what it means to make music here and the rights and freedoms we enjoy."
To MacLeod, the key component to Sea to Sea is its forward-looking theme. "We're a youth orchestra," he says, about an organization founded in 1965. "We wanted the theme to reflect the future, with all the genius and optimism of youth."
You may also like
Upcoming Concerts: