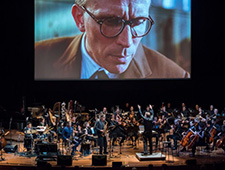 Ornette Coleman: "Tomorrow Is the Question"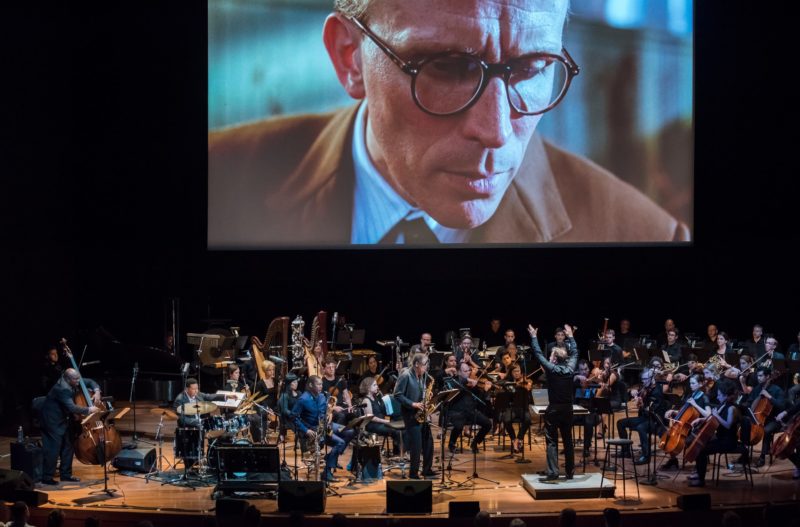 Artists honor the visionary saxophonist and composer at Lincoln Center Festival events
JazzTimes By Shaun Brady
https://jazztimes.com/reviews/concerts/concert-review-tomorrow-question/
Just over two years since the groundbreaking saxophonist's passing, Ornette Coleman was the subject of a series of tribute concerts in July as part of the annual Lincoln Center Festival in New York. The four-part event, subtitled "Tomorrow Is the Question," fell almost exactly 20 years after the career-spanning "? Civilization: A Harmolodic Celebration," a pace that Denardo Coleman, the late saxophonist's son and longtime drummer, promised to keep up. "We'll be back in 2037," he quipped. "This music isn't going anywhere."
This summer's tribute wasn't nearly as comprehensive as its predecessor, focusing instead on some of the more arcane or less-celebrated aspects of Coleman's diverse career. The week included a Sunday matinee performance of the composer's chamber music by Ensemble Signal, as well as a screening of Shirley Clarke's documentary Ornette: Made in America. But it was the week's two stellar evening concerts that were the obvious highlights.
The festival kicked off with a screening of Naked Lunch, David Cronenberg's 1991 adaptation of William S. Burroughs' "unfilmable" novel, with live musical accompaniment. The original score was a collaboration between Cronenberg's regular soundtrack composer, Howard Shore (who attended the July 11 performance), and Coleman, who improvised with the London Symphony Orchestra as well as leading his own trio. Ensemble Signal masterfully played the score, which echoed Cronenberg's hybrid approach in its exotic blend of film-noir tropes, hallucinatory-horror atmospherics, North African accents and frenetic bebop.
Coleman's parts were taken up for the occasion by Henry Threadgill and Ravi Coltrane, backed by bassist Charnett Moffett and Denardo Coleman. Threadgill was most often given the spotlight, his trenchant, swerving alto lines hinting at Coleman's sound while steering his own path through the stately, enticingly ominous orchestral pieces. Coltrane, with his more fluid, bluesy tenor, stayed largely in the background, adding moody insinuations rather than parrying directly with Threadgill's darting turns, though he engaged playfully with the percussive sound of onscreen typewriters.
Most thrilling was the rare opportunity to hear Threadgill blowing ferocious, angular bop with an agile, muscular rhythm section, racing through a scene where the film's Burroughs surrogate (played by Peter Weller) attempts to squash a giant talking bug with his shoe, or tearing off violent staccato bursts as a man-sized centipede with the face of Julian Sands digs his teeth into a victim. Coltrane's periodic turns at the fore leaned more toward the mood-setting and melancholy, whether adding mournful bass clarinet to Moffett's hammering bass or floating pulsating soprano waves over glistening strings.
Three nights later, a concert billed as "Prime Time: A Reunion" actually included two versions of the electric ensemble. The first set featured the later version of Coleman's Prime Time heard on 1995's Tone Dialing, with keyboardist Dave Bryant, guitarist Kenny Wessel, bassists Al MacDowell and Chris Walker, percussionist Badal Roy and Denardo Coleman. MacDowell and Coleman returned for the second set with a version of the classic Prime Time lineup featuring bassist Jamaaladeen Tacuma, drummer G. Calvin Weston and guitarist Charles Ellerbe. The evening was dedicated to Ellerbe's counterpart, guitarist Bern Nix, who had passed away a little over a month prior.
The space left by Coleman was again filled by special guests who had varying levels of fluency with the composer's unique, eclectic Harmolodic language. Saxophonist Joshua Redman, who joined the first set, deftly navigated the abstract funk while his frontline partner, trumpeter Wallace Roney, seemed less sure-footed, opening up more when the music came to resemble an all-absorbing electric-Miles groove (as on "Cloning") rather than the several-directions-at-once tumult that the band so carefully cultivates. During the second set, Kidd Jordan scythed through the maelstrom with sharp, flitting notions (when he managed to be heard in the mix), while David Murray simply blew through the din with the gale force of a Big Bad Wolf undaunted by a brick wall of sound.
It was the unannounced guests who fit most comfortably into the Prime Time sound: guitarists Marc Ribot and Vernon Reid and keyboardist Joe Locandro all made surprise appearances. Ribot added serrated blues licks and scrap-metal funk to "Bourgeois Boogie" and "Song X" in the first set, while Reid's overdriven shredding locked perfectly into the off-kilter rhythms of Tacuma and Weston, his Free Form Funky Freqs bandmates. Both bands walked the tightrope between precision and chaos that Prime Time has always kept dangerously taut, and if the wheels occasionally threatened to come off, that was a feature, not a flaw.
Both concerts ended with an encore performance of "Lonely Woman." Ensemble Signal's mood-setting orchestral overture lead into a dramatic read of the piece by the Threadgill/Coltrane quartet, while the two incarnations of Prime Time and most of their guests combined into a 14-piece super-band for a bombastically spiritual rendition. It was the most fitting tribute to Coleman of the festival, with snatches of raw emotion in a variety of disparate voices welling up from a transcendent fog.
You may also like
Upcoming Concerts: