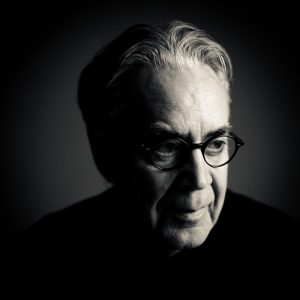 'The Lord Of The Rings' Composer Howard Shore On The Score To Rule Them All
April 13, 2017 By Jamie Bologna and Meghna Chakrabarti
Listen here: http://www.wbur.org/radioboston/2017/04/13/howard-shore
Howard Shore is a prolific, multiple Oscar-winning film composer. He's written scores for more than 80 movies, everything from David Cronenberg's "Crash," and "Naked Lunch," to Martin Scorsese's "The Aviator" and "The Departed," to Tom McCarthy's "Spotlight."
But there's one score to rule them all: "The Lord of the Rings." Shore wrote the music for Peter Jackson's epic "Lord of the Rings" cycle. He also wrote the score for Jackson's "The Hobbit" trilogy.
Listen here: http://www.wbur.org/radioboston/2017/04/13/howard-shore
Shore is returning to Boston and Berklee College of Music, his alma mater, for a special performance of the "Lord of the Rings Symphony" — a special adaptation of his Oscar-winning film scores.
Berklee Presents:
The Lord of the Rings Symphony
Symphony Hall – Boston, MA
APRIL 19, 2017 WEDNESDAY, 8:00 PM
Tickets available at: https://www.bso.org/Performance/Detail/86841
HOWARD SHORE CLINIC
At Berklee Performance Center, April 20 at 11 a.m. Free. For details: 617-747-2261
https://www.berklee.edu/events/howard-shore-clinic