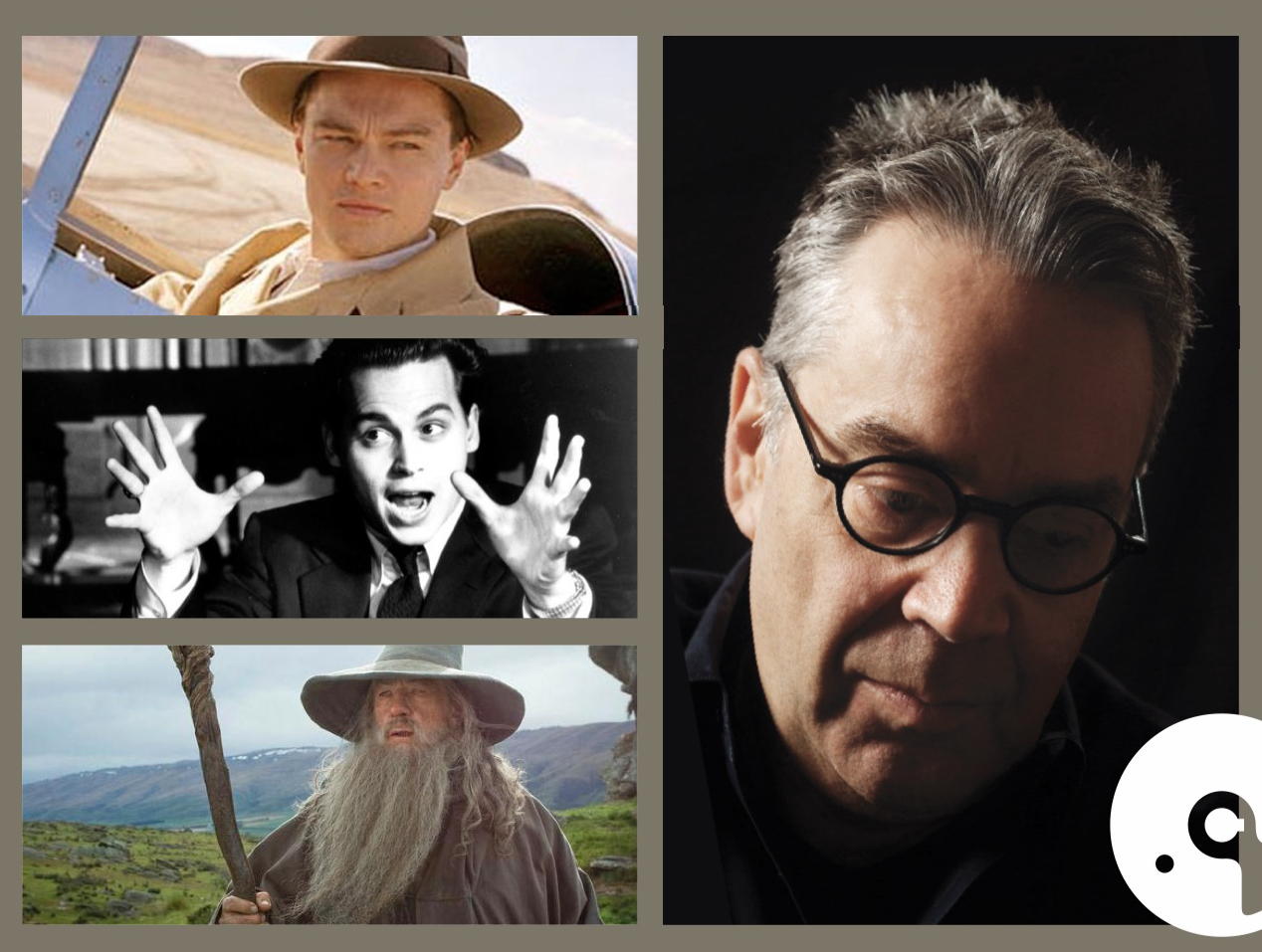 The Essential Howard Shore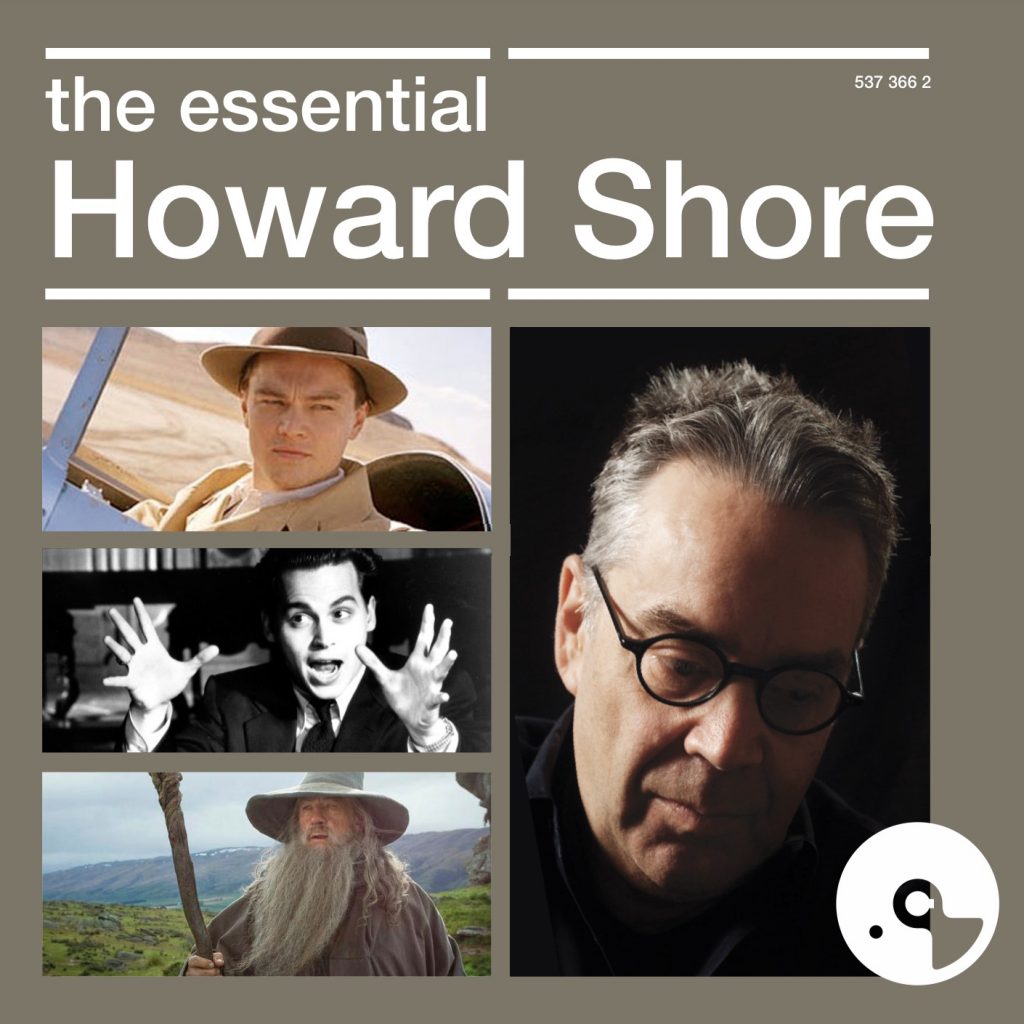 Available: http://amzn.eu/2E7T4oO
To coincide with the famous Canadian composer's October visit to Paris, the Ecoutez le cinéma! collection presents:
The Essential Howard Shore
A double-CD event — 40 titles — 2 hours 30 minutes of music
October 2017 is notable for the visit to France of the great Canadian composer Howard Shore, who will be in the news for two reasons: a concert at the Salle Pleyel, plus a special tribute organized at the Cinémathèque Française.
For the collection Ecoutez le cinéma!, this is the ideal moment to publish The Essential Howard Shore, the first anthology ever to attempt a picture of the composer's opus: lush, mysterious, and balanced between vast symphonic scores and compositions representing extremely varied genres: pop, electronica, jazz and experimental music. This double CD examines the astonishing career of an avid composer of music in the plural, a musician who, in addition to his longstanding friendship with director David Cronenberg (15 feature films so far, including The Fly, Dead Ringers, A History of Violence), has collaborated with such filmmakers as David Fincher (The Game, Seven, Panic Room), Tim Burton (Ed Wood), Arnaud Desplechin (Esther Kahn), Martin Scorsese (After Hours, The Aviator, The Departed) and, of course, Peter Jackson, through the two trilogies The Lord of the Rings and The Hobbit which have allowed a huge audience to discover the Canadian composer's splendid writing for the cinema.
Every facet and inspiration of Howard Shore is portrayed in this lavish set from which emerge timbres (or their blends) combining extraordinary sounds: the electric guitar sextet from Crash; the theremin featured in Ed Wood; the pyrotechnics of Ornette Coleman's saxophone in Naked Lunch; the voices of Roger Waters, Annie Lennox and Zaz… The Essential Howard Shore is an indispensable set for all the aficionados of this innovative composer whose discography, thanks to films, is totally personal.
Available: http://amzn.eu/2E7T4oO
The Essential Howard Shore
DISC ONE
Ed Wood (1994) "Main Title"
Crash (1996) "Crash"
After Hours (1985) "9PM"
Dead Ringers (1989) "Main Title"
The Silence of the Lambs (1991) "Main Title"
The Departed (2006) "Cops or Criminals"
Hugo (2011) "Coeur volant" performed by Zaz
Hugo (2011) "The Magician"
Eastern Promises (2008) "Eastern Promises"
Eastern Promises (2008) "Tatiana"
The Aviator (2004) "Icarus"
A History of Violence (2007) "The Staircase"
The Score (2001) "Bye Bye"
The Brood (1979) "Main Title"
Scanners (1981) "Main Title"
Esther Kahn (2000) "Five in the Gods / Lessons"
Esther Kahn (2000) "You Are Like A Diamond"
Naked Lunch (1992) "Naked Lunch"
Videodrome (1982) "A Slow Burn"
Twilight: Eclipse (2010) "Mountain Peak/Jacob's Theme"
Big (1986) "Opening"
DISC TWO
Mrs. Doubtfire (1993) "Mrs. Doubtfire"
The Fly (1986) "Main Title"
Philadelphia (1994) "Senior Associate Andrew Beckett"
Philadelphia (1994) "Minor Catastrophe"
The Last Mimzy (2007) "Hello (I Love You)" performed by Roger Waters
The Game (1997) "Happy Birthday, Nicholas"
Spotlight (2015) "Investigative Journalism / The Story Breaks"
Se7en (1996) "Apartment #604"
Panic Room (2002) "Main Title"
Looking for Richard (1996) "Richard, Duke of York"
Nobody's Fool (1994) "Main Title"
Before and After (1996) "Jacob's Gone"
LOTR: FOTR (2001) "The Prophecy"
LOTR: FOTR (2001) "Concerning Hobbits"
LOTR: TTT (2002) "Gollum's Song" performed by Emiliana Torrini
LOTR: ROTK (2003) "Into the West" performed by Annie Lennox
The Hobbit: AUJ (2012) "Dreaming of Bag End"
The Hobbit: DOS (2013) "Beyond the Forest"
The Hobbit: BOTFA (2014) "Ironfoot"
You may also like
Upcoming Concerts: