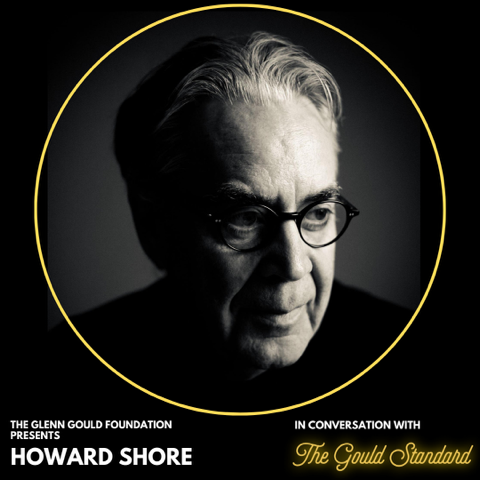 Howard Shore: The Art of the Score
In the annals of world cinema, a select group of artists—the composers of film music—have earned a special place of honour. Their work unlocks the inner emotions of films, builds suspense, and drives the action in masterpieces as well as mass market franchise features. In this select company, Howard Shore holds a unique position. His creations showcase immense psychological depth, and his stylistic range spans collaborations with directors such as David Cronenberg, Martin Scorsese, Tim Burton and Peter Jackson.
Howard spoke with us about the four distinct careers he's had over the past few decades. He was a member of pioneering Canadian jazz-rock fusion band Lighthouse, then the first Music Director at Saturday Night Live. He became a composer of serious concert works and, finally, wrote some of the most memorable music in film history. This conversation covers it all, including his ascent of that musical Everest: the many hours of unforgettable orchestral and choral music created for The Lord of the Rings.
https://the-gould-standard.castos.com/episodes/howard-shore-the-art-of-the-score
Listen on The Glenn Gould Foundation website: https://www.glenngould.ca/thegouldstandard/
Listen on Apple Podcasts: https://podcasts.apple.com/ca/podcast/the-gould-standard/id1534773257?i=1000564001150
Social Media:
Twitter: https://twitter.com/GlennGouldFndn
Instagram: https://www.instagram.com/glenngouldfndn/