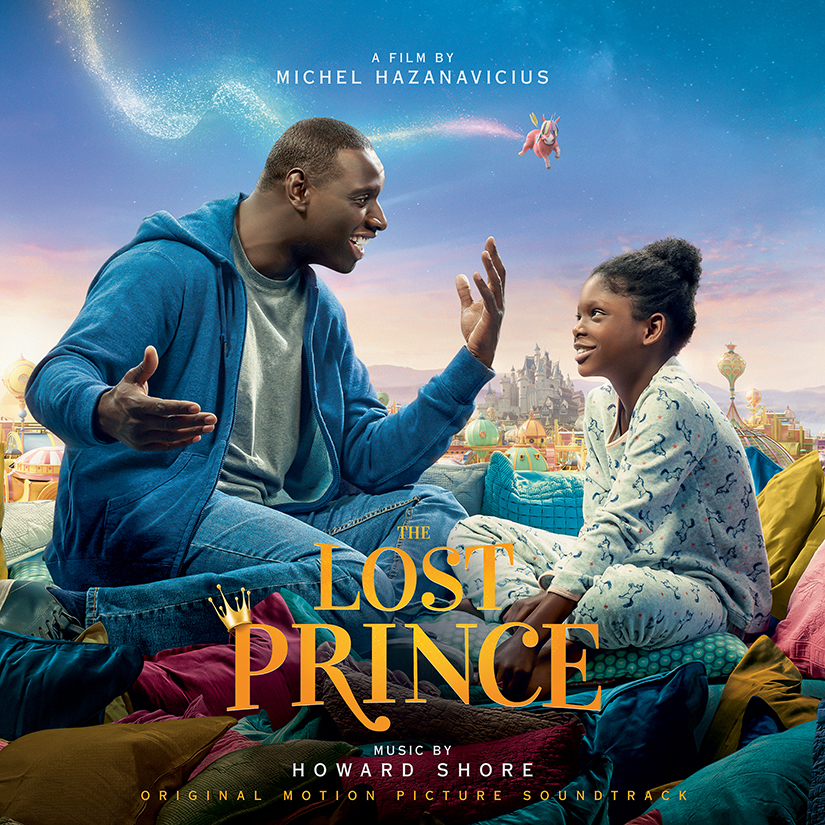 The Lost Prince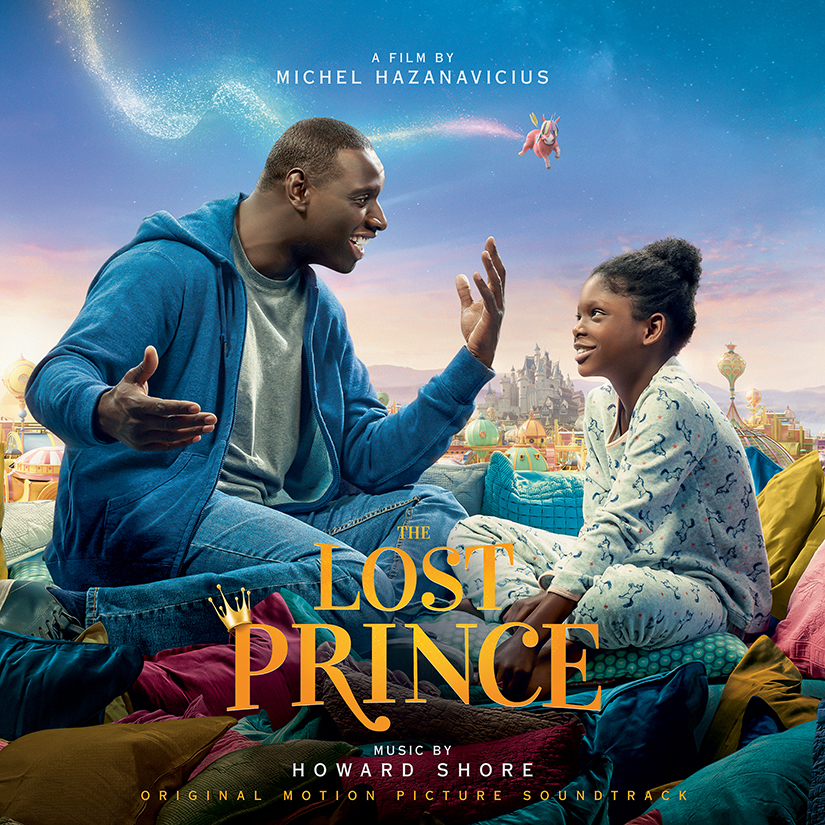 Multi award-winning composer
HOWARD SHORE
releases his original score to
French director Michel Hazanavicius'
The Lost Prince (Le Prince Oublié).

'The Lost Prince'
Original Motion Picture Soundtrack album is
now available on all digital platforms.
Three time Academy Award-winning composer Howard Shore composed the original score to The Lost Prince, a family adventure film by French director and Academy Award-winner Michel Hazanavicius (The Artist).
For his newest project, Hazanavicius tells the story of Djibi (Omar Sy – The Intouchables) and his daughter Sofia. Every night, to help her fall asleep, Djibi takes Sofia to "Storyland", a fictitious film studio where their extraordinary fairy-tale adventures – starring Djibi in the lead role as the brave Prince – come to life. However, every child has to grow up at a certain point, a reality Djibi will have to face…
Just as for The Artist, director Michel Hazanavicius returns to his beloved 'behind-the-scenes' technique. In the case of The Lost Prince, the characters are passing from the real world to the imaginary fairy-tale world of the film set.
As he was looking for a "musical color close to the Pixar films" for his family adventure film, French director Michel Hazanavicius really wanted to collaborate with Maestro Howard Shore. Shore composed a joyful original score, full of beautiful colours and very specific instrumental sounds, which perfectly illustrates the nostalgic fairy-tale atmosphere in The Lost Prince.Michel Hazanavicius about his collaboration with Howard Shore:
"I thought Howard would be unavailable because of his very busy schedule but the script moved him and he liked my previous work.
Thus far, Howard is mostly known for his dramatic and tense scores, but he has also composed more light-hearted themes. What I love about Howard's approach, is that he prioritizes the character and always manages – thanks to his beautifully developed melodies – to create a true emotion for them. I'm very keen on using musical themes which take their time to develop throughout the film, instead of the current trend in US cinema to rather rely on sound design, namely sound, colours, structures and rhythms. (…) Howard is able to follow the comedy aspects of the film whenever necessary, but also creates impressive lyrical themes when the situation calls for it."
Howard Shore was happy to be part of this family-adventure film: "What a joy to work with Michel on this most beautiful film. The story is particularly close to my heart."
Listen now to The Lost Prince, original score composed by Howard Shore
Press Requests
Please contact the following address:
valerie@postbillspr.com
Credits:
Score Composed, Produced, Orchestrated & Conducted by Howard Shore
Music Editor: James Sizemore
Recorded & mixed by: Stéphane Reichart
Mastered by: Simon Gibson
Music Production Manager: Alan Frey
Electronic Sound Development: Kyle Feehan
Music Preparation: Bobbie Lee Crow III
Music Librarian: Nicolas Stevens
Additional music preparation: Amy Baer
Music Contractor: Mark Steylaerts
Pro Tools Operator: Thibault Dupont
Performance Editor: Cédric Culnaërt
Mix Assistant: Lucie Moussally
Recorded at Dada Studios, Brussels
Studio Manager: Olivier Gilson
Assistants: Olivier Huillet, Jules Lechien, Arthur Pezennec
Mixed at Backyard Studios, Paris
Mastered at Abbey Road Studios, London
Label: Howe Records
Album produced by Howard Shore et Alan Frey
© 2019 South Fifth Avenue Publishing (ASCAP)
All rights reserved.
——–
"Tell Me A Story"
Performed by Natalie Prass
Music & Lyrics by Howard Shore, Elizabeth Cotnoir
and Natalie Prass;
Vocals engineered by Jeremy Ferguson at
Battle Tapes Recording in Nashville, TN;
Published by South Fifth Avenue Publishing (ASCAP) and
Girl Man Music (ASCAP) admin by Kobalt.
——–
"Papa"
Written and performed by Fantine
Recorded and mixed by Sylvain Rety at Studio Schmooze
℗ © 2019 Prelude
You may also like
Upcoming Concerts: