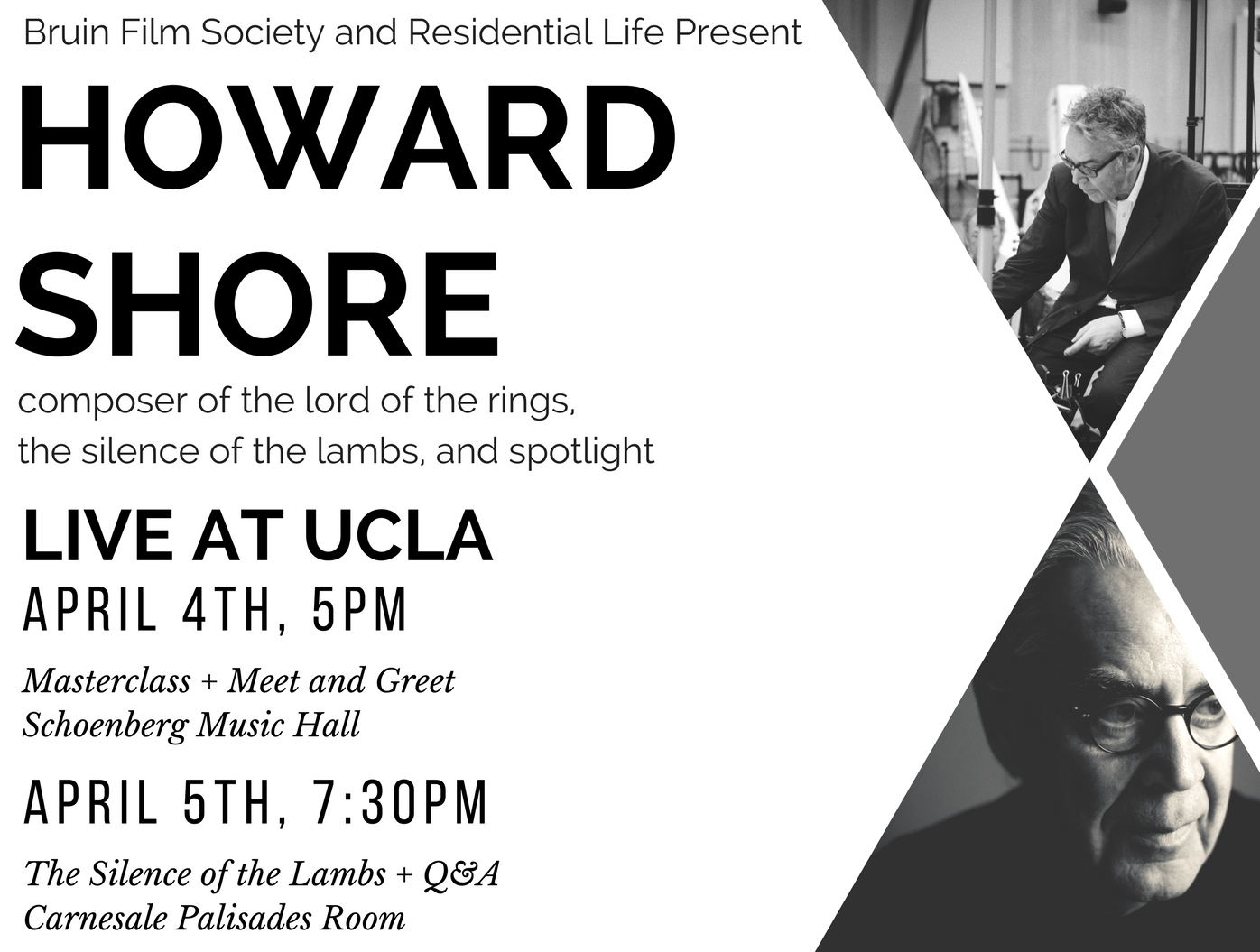 Howard Shore at UCLA Bruin Film Society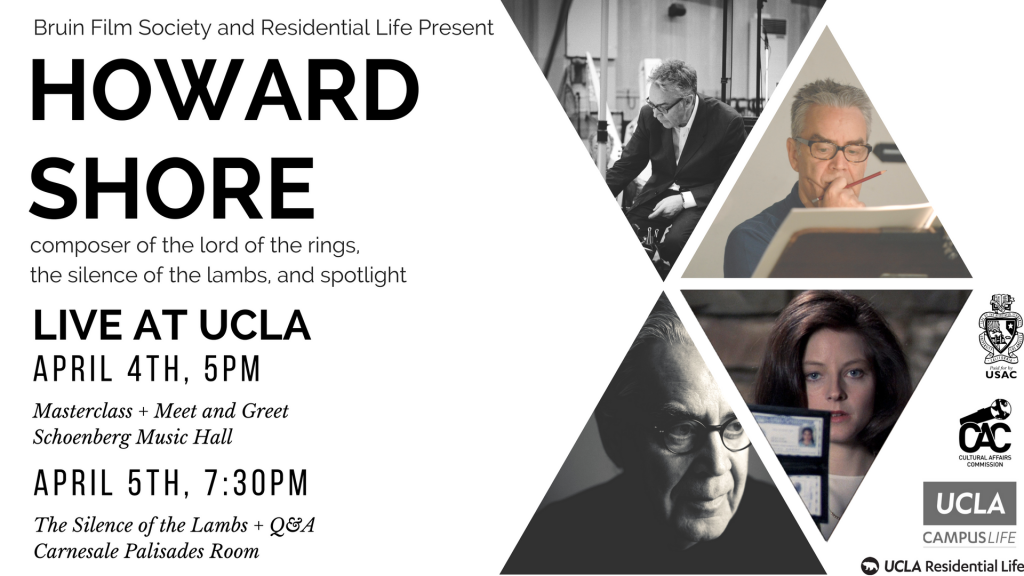 Bruin Film Society and Residential Life proudly present, Howard Shore LIVE at UCLA!
Howard Shore, Oscar-winning composer of films such as THE LORD OF THE RINGS TRILOGY, THE SILENCE OF THE LAMBS, and SPOTLIGHT is coming to UCLA on April 4th and 5th for TWO nights of exciting events!
On WEDNESDAY, APRIL 4TH at 5PM in SCHOENBERG HALL, Mr. Shore will be conducting a masterclass in which he reflects on his creative process and over 40 years of experience in the film industry. The masterclass will be moderated by Dr. Holley Replogle-Wong, professor at the School of Music. Following the masterclass, a select group of students will participate in a Meet and Greet with Mr. Shore.
On THURSDAY, APRIL 5TH at 7:30PM in the CARNESALE COMMONS PALISADES ROOM, we will screen "THE SILENCE OF THE LAMBS", the recipient of five Academy Awards and considered one of the greatest horror films ever made. Preceding the film, a Q&A with Mr. Shore will take place, moderated by TFT Professor Jonathan Kuntz.
TICKET INFORMATION
Free tickets for the MASTERCLASS will be available through the Central Ticketing Office soon. Stay tuned!
Please RSVP for the film screening + Q&A at this link: https://goo.gl/forms/L9MxmXO6ZWEoJHyI2
Media contact and additional questions: bruinfilms@g.ucla.edu
You may also like
Upcoming Concerts: